Pedicure foot spa massage chair and Heat Foot Massager on Promotion
(Hits:145)
Pedicure foot spa massage chair and Heat Foot Massager on Promotion

Carton size:560X510X490MM
AUTO-TIME: 15 MINUTES
MOTOR POWER: 80W
SPEED RANGE: HIGH, MEDIUM & LOW
COLOUR: RED/SILVER
G.W./N.W.: 14.6KGS/11.5KGS
panel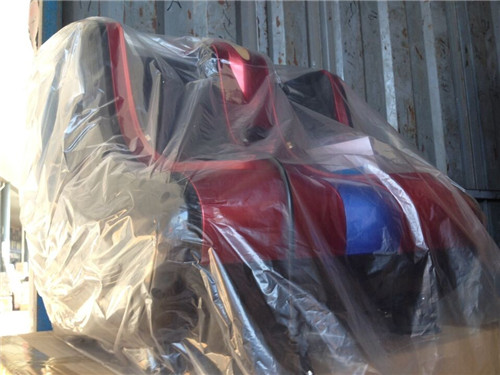 leg massager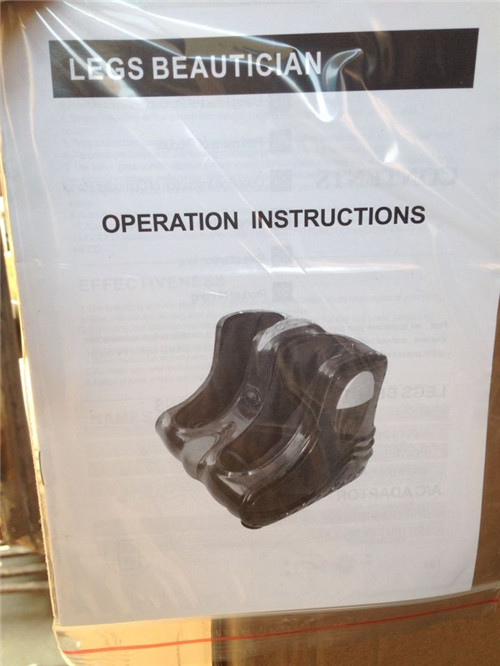 instruction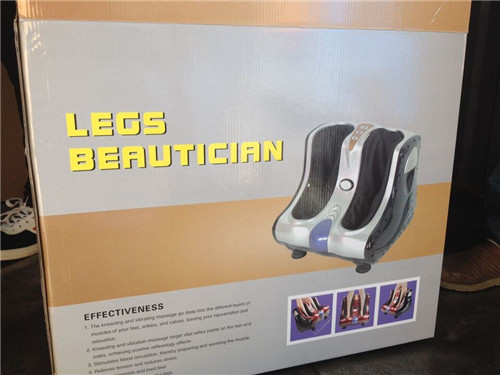 color box carton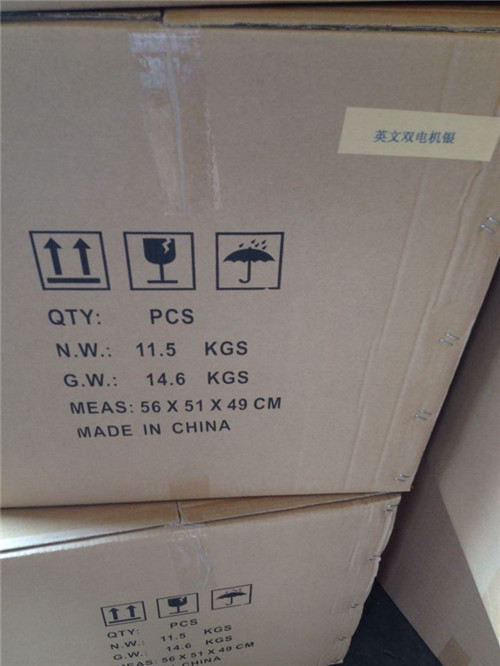 Item No.:KW002
Description
Features
Parameters
Pedicure foot spa massage chair and Heat Foot Massager
on Promotion

Product Description
sara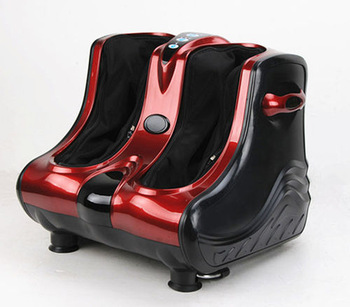 1. Designed in human engineering, the massager can pound your foot, ankle and calf, then
make you perfectly comfortable.
2. Multi-functional massaging can alleviate and release the pain of your foot region, and make your foot, ankle and calf' muscle relaxed.The massage can stimulate the nerve point in your foot.
3. Automatic Timing: 15 minutes
4. With microcomputer, the massager can pound the muscle deeply, which accelerates blood circulation, eliminates the tiredness incalf, ankle and sole, promotes the metabolism, and makes your foot beautiful.
5. Three sets of finger-press airbag in the bottom can press points in the sole deeply, release the tiredness of foot region, and reach the relaxed efficacy.
6. Refresh the muscle from tiredness and stress,eliminate the lactic acid, alleviate the pain of muscle in back ankle.
7. Attached knight head can be adjustable with the user'sposture to make the user more comfortable.
8. Clothing can be detachable, which makes the machineclean.
9. Human engineering design makes you comfortable.